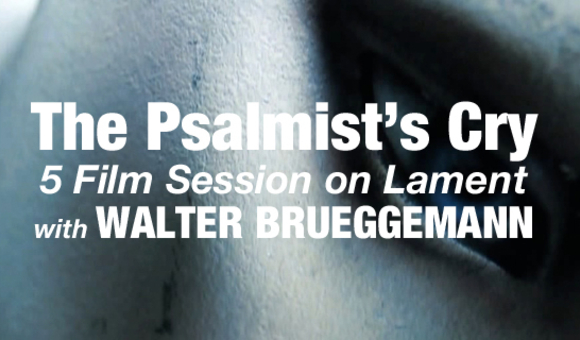 This series of videos comes from The Work From The People, we have a subscription to their catalogue and have made a number available with discussion/reflection material for people to explore at home, alone, with a partner, spouse, friend or with a larger group of people.
This particular series was originally released with a book which we have a copy of to borrow.
If you would like access to this video series please contact Darren Wright for the link and password for the videos.
Themes:
Lament, Psalms, Community, Scripture, Feelings, Healing
Series Description:
We all live in a constant state of denial. Culture tells us all problems are solvable, or at least manageable; we simply need to try (or buy) the right solution. As long as we deny our pain, we lose the danger of the Gospel-the part where we give up control and allow God's mystery to unfold in our lives-and in doing so, we lose the depth of its goodness.

In Psalmist's Cry, Walter Brueggemann explores Psalms as scripts for lament, guides for how to express feelings honestly, in ways normally not permitted or expected within Christian community. In this 5 session study, discover the fullness of God when we allow our lives to become about her healing us and not about us controlling or managing our way through life.
Session Titles:
Breaking the silence
Creating safe places
Denial
Dwelling on loss vs in loss
Leading into lament
Status quo
The juice of emancipation
The Psalms and denial