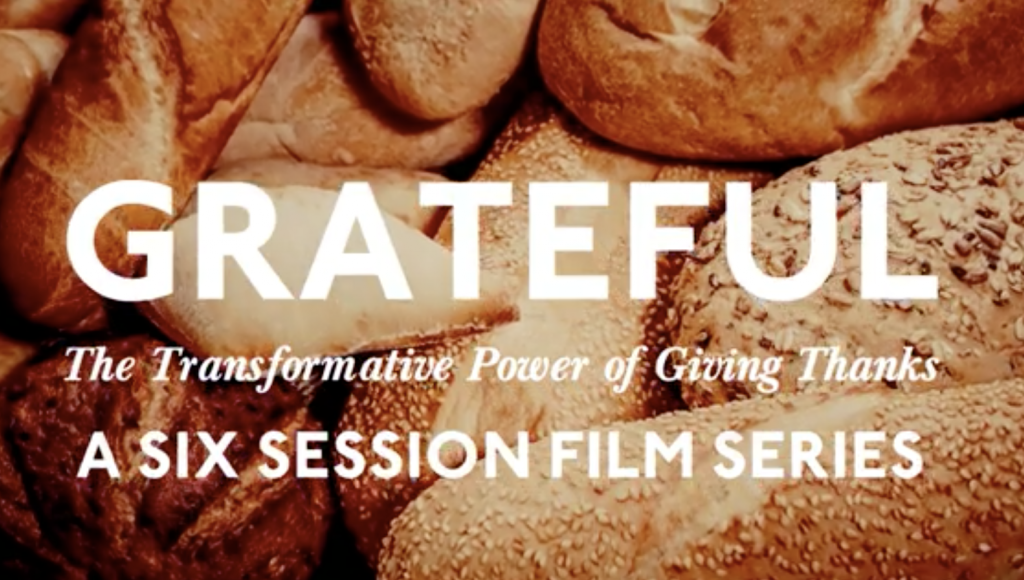 Series Trailer:
This series of videos comes from The Work From The People, we have a subscription to their catalogue and have made a number available with discussion/reflection material for people to explore at home, alone, with a partner, spouse, friend or with a larger group of people. Please do not distribute the films beyond the GUC community, or upload to youtube or facebook.
The following films contain conversations inspired by Diana Butler-Bass' book Grateful: The Transformative Power of Giving Thanks. In her book, Diana not only offers us an opportunity for a personal and systemic transformation, but welcomes us into her own personal journey with gratitude. These films are not necessarily arranged in the same order of the book, but are a reflection of how I naturally progressed through my own growth with the series. My hope and prayer is that these films lead you to to a deeper truth in your spiritual growth and inspire you to move outward into the world with the kind of generosity and gratitude that defies systems of scarcity and brings healing to the world.
Themes: Gratitude, Faith Practices, Prayer, Hospitality, Food, Communion, God, Community, abundance, scarcity, God's Table, Grace, Gifts, Transformation, Hope
Book:
The series follows the release of Diana's book titled "Grateful." Darren Wright has a copy of the book if anyone would like to borrow it.
Diana has also included a number of resources for people who are reading "Grateful" including podcasts, sermons, videos reader guides and a small group guide.
Discussion guide:
Series discussion guide includes: discernment questions, a few prayer practices for nurturing "a grateful life," along with video transcripts. Captions included with streaming version of the films.
For a copy of the discussion guide please contact Darren Wright
Session Titles (click link to access):
The videos are password protected, as per the distributor's request, for access to the password please ask Darren Wright.
01 – Where Is God?
02 – A Table of Gifts
03 – Table Ethics
06 – Table Memory
Jesus the Ingrate:
The Subversive Power of Gratitude
Here's another video of Diana Butler Bass speaking on the practice of Gratitude, perhaps this video may wet your appetite.