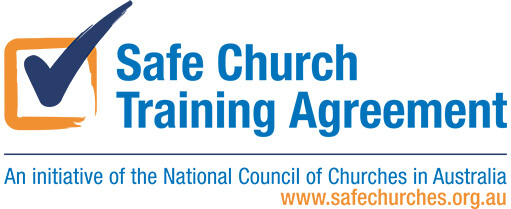 Safe Church Awareness Workshops will be held in the Canberra Region Presbytery on these occasions:
Saturday 28 August at Merimbula UCA
Saturday 30 October at Gungahlin UCA
The Uniting Church is a partner in the ecumenical Safe Church Training Agreement, which provides Safe Church training to all Uniting Church Ministry leaders and Church Council representatives so they can maintain safe places and programs within their Congregations.
The following groups of people must do Safe Church Training:
All ordained ministers or individuals engaged as religious leaders or spiritual officers irrespective of whether they are involved in working directly with children or not
Leaders of church-run programs/events with direct contact with children whether they are paid or work on a volunteer basis
Church Council members and elders
Safe Church Officers in each Congregation
All people who hold a Working With Children Check (NSW) or Working With Vulnerable People check (ACT) are expected to undertake safe Church training.
Alongside this, any Uniting Church member of a faith community, Congregation or Presbytery can request to attend Safe Church training.
Registration feeds for Safe Church training are $25.00 for initial training and $20.00 for refresher training.
After completing a full-day training workshop, a half-day refresher must be completed after three years.
Church Councils should consider recommending and supporting leaders within their Congregation to attend one of these workshops.
If you need to know more information about Safe Church training, email: SafeChurch@nswact.uca.org.au
To register for any of the above workshops, please visit:
https://nswact.uca.org.au/safe-church-unit/safe-church-training/