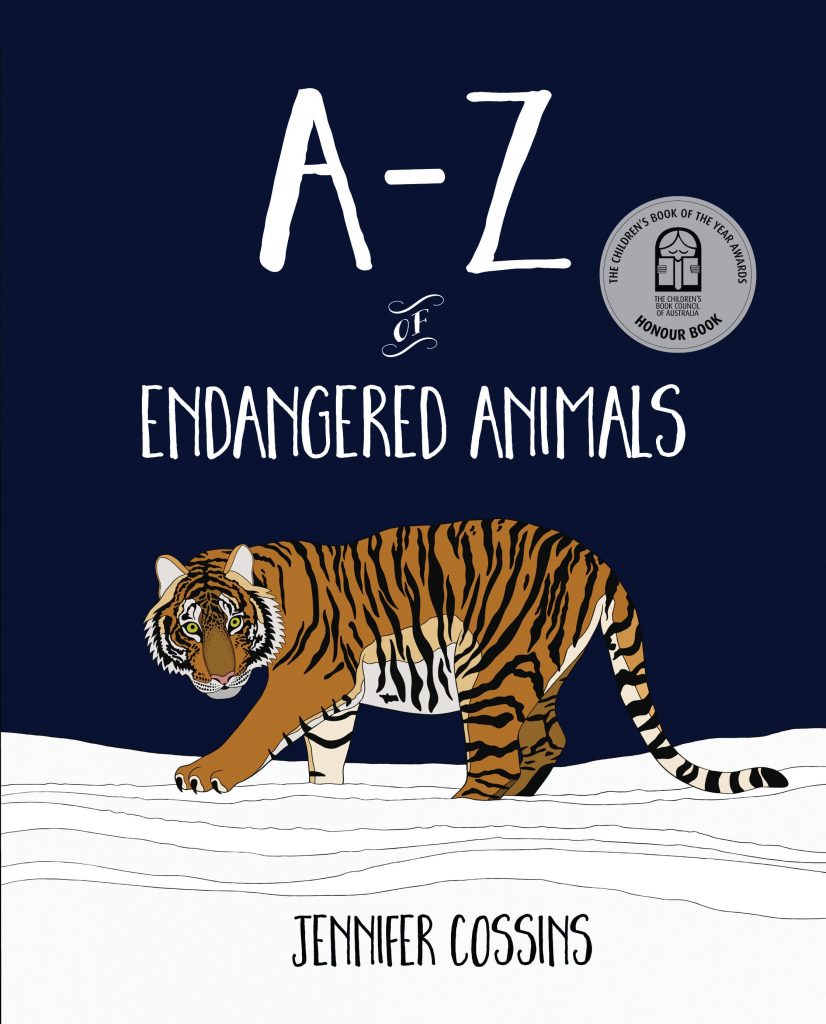 We used Jennifer Cossins' book "A-Z of Endangered Animals" to invite the community into prayer for the animals of creation.
Using the name of many of the animals in the book we invited people to create an acrostic prayer. Using each letter in the name of the animal people wrote prayers for the creation.
Jennifer Cossins' book introduces us to 26 endangered and rare animals is packed with interesting facts and her unique, beautiful colour illustrations. I've purchased a number of copies of the book as gifts and really loved using the names of the animals as an invitation to prayer.
If you'd like to create your own prayer and send them in we'd love to add them to our collection. Here are some animals that you might want to learn more about and pray for:
Tasmanian Devil
Helmeted Hornbill
Giant Panda
Fijian Iguana
Whale Shark
Vaquita
Snow Leopard
Quokka
Pygmy Three-Toed Sloth
Numbat
Mandrill
Leatherback Sea Turtle
Indian Elephant
YELLOW CANARY
Yellow birds that are beautiful
Endemic to South America
Large, Beautiful and Brightly coloured birds
Loss of habitat
Overly loud birds
Whistles sweet songs
Chronic exploitation of this species
Appearance is striking
Relies on fruit, insects and grains
Danger, these birds are in danger
In small pockets of South America
Near death for these birds as they are endangered
A series of four to five whistles make them a prized song bird
Loud Birds
JOCOTOCO ANTPITTA
Just discovered
Our destruction
Conservation required
Only a few remain
Time
One at a time
Collectively dying
Out
Small range
Northern Peru
Tiny
Precious
In danger
Trying to resist
The progress of deforestation
Able to survive? Are we able to save?
EASTERN GORILLA
Eternal God
As we
Strip
The
Earth's
Resources
Needlessly
Give us eyes to
Observe all of the
Riches of creation,
Ignite our
Love for
Life
Anew
SNOW LEOPARD
Snow shoes tread softly in
Nepal's high mountains
Only a remnant remain
We are hunted
Left to perish
Exposed on hillsides
Our habitat shrinks
Poached for our pelts
Are you watching us
Ruler of the universe?
Do not forget us!
UMBRELLA BIRD
U are good
Most lovely
Brilliant is your creation
Righteousness & Justice is in your hands
Everyone loves you
Let us all worship you
Let us all look after your creation
Allelujah
Bring about goodness
Integrity is your name
Really good and beautiful is your creation
Deliver us from evil.
GIANT PANDA
Great is your creation
In your creation let harmony reign
All your creatures are special
Nothing can compare to your beauty
This earth must be cherished
Please help us
And open our eyes
Never let us forget the wonder of this world
Day and night your wonders are revealed, let
All of your creation praise your name oh God.
KAKAPO
King of all kings
And creator of all creatures, we pray to you. The Kakapo, along with many others of your creations are in danger.
Aid and guide your people to ensure their safety
Protect them from their predators
Open our hearts to the plight of our little known creatures.
Amen
BLUE WHALE
Blown up & apart
Litter trawling and destruction
Underwater and under threat
Endangered
Weighing 150000kgs
Hughe hulking beasts
Apetites to be filled
Loudest animal on earth
Endangered
Protect them lord
Amen
LEATHERBACK SEA TURTLE
Lord God
Even
Atlantic
Turtles
Have become
Endangered
Returning to give
Birth
After five years
Creatures, ancient, beautiful, vulnerable critically endangered
Keep them in your care, keep them safe
Save these beautiful creatures from
Extinction
And
Turn back the heating seas, pollution and the fishing industry
Until
Regeneration of
Turtles
Let them live, help us save them from
Extinction
Amen
ZEBRA DUIKER
Zebra Duiker is close to being
Extinct
Because the
Rarity of the
Animal
Duikers
Under risk
Interesting
Kute
Extinct, almost
Rare
KAKAPO
Kiwi bird with feathers of green
Almost wiped form existence
Kills the fruit from the rimru tree
And is the heaviest parrot you will ever see
Protect the Kakapo
Oh holy God, keep it safe from extinction
ORANGUTAN
Our heavenly father, our loving God
May you keep your loving arms
Surrounding all living creatures, big and small
We pray that you continue to
protect the environment to safeguard
all creation for future generations
We pray for all that is endangered
will continue to have place to call home
We thank you heavenly father for our homes
and surroundings and that you will allow us to share with all things big and small.
Amen
RED PANDA
Revels in its own environment if it's not disturbed
Even though I'm happy, people think I look like a cat
Day time is rest time
Panda I am proud to be
Acrobatics is the gift God gave to me
Now is the time to consider my future
Do help protect my habitat
And may God be able to give us all a place on this earth to live peacefully and lovingly.
AMUR TIGER
A
Magnificent creature
Under significant
Risk of becoming extinct
Tigers are all
Individually, uniquely striped creatures
Graceful and beautifully created
Elegant too,
Really cool.
AMUR TIGER
Amazing creator
May you hear our prayer for
Unusual and
Rare creatures of this world
Together we seek your
Insight and
Grace to
Enable us to
Restore and protect your remarkable creation.
LEATHERBACK SEA TURTLE
Lazing in the sand, the
Endangered leatherback sea turtle
Acknowledges it's create
The warming oceans mean more males are
Hatched, a sure sign of population decline. The
Earth is not a friendly place for so many of her creatures
Rarity becomes the norm
Bleaching, filthy rubbish
Abject horrors as animals die
Can there be hope? Your
Kingdom come oh God
Saviour come to
Every heart show your
Aching sorrow for your creation, for this planet
Teach us to protect
Urge us to act
Remind us of your plan for this place
Total renewal is our hope, your hope, show your
Love oh Lord, through
Each and every soul.
Amen