Mission and Vision Workshops will be held on the 1st May from 9.00 am-2.00 pm, to explore:
What do we value?
What are our priorities?
What is our mission?
What sort of church do we want to be?
These workshops will be facilitated by Rev Elizabeth Raine on behalf of Presbytery. This workshop will define who we want to be; the workshop on 1 May the practical implementation.
These workshops are very important. They will be a positive forum. They will set the direction of GUC – our worship, activities, outreach and culture. These workshops will only be successful, however, if they are well attended across the congregation. We need to hear from the whole of the congregation. We need to hear from you.
For those thinking about the development of a new Vision & Mission plan, a copy of the last plan is available at the bottom of this page.
RSVP
To help us manage numbers, please RSVP by clicking the dates below:
1 May 2021
Morning tea, lunch and childcare will be provided.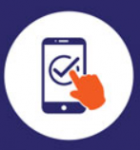 When you arrive, please sign in with the Check In CBR App
If you do not have the Check In CBR App, we will ask for your name and a contact phone number to sign you in electronically using the App. The ACT Government now requires everyone older than 16 to check in with the App.