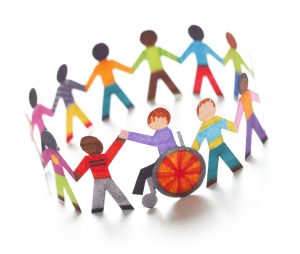 Whatever your age, religious background, gender identity, race, nationality, sexual orientation, social background or economic status you are welcome here, we are a diverse and welcoming community in the centre of Gungahlin, ACT.
While at Gungahlin you will never hear the minister preach that you are sinful or broken because of who you love, because of your gender, or how you identify yourself.
For that matter, your children, our children will not hear our minster preach that you, or they are sinful because of who you are or who you love.
Your children will also never hear our minister preach that they might be sinners or broken because of who they are, who they love or how they identify themselves.
Some answers to specific questions about diversity at Gungahlin Uniting Church.
I'm LGBTQIA+, can i…
Attend & participate worship? Yes
Lead worship? Yes
Read the bible or lead prayer? Yes
Play in the music band, sing, perform? Yes
Be in leadership? Yes
Preach? Yes
Be on Church Council? Yes
Be baptised or confirmed? Yes
Be married in the building by the minister? Yes
I'm under 18, can I…
Attend & participate in worship? Yes
Lead worship? Yes
Read the bible or lead prayer? Yes
Play in the music band, sing, perform? Yes
Be in leadership? Yes
Preach? Yes
Be on Church Council? Yes
Be baptised or confirmed? Yes
I'm over 18, can I…
Attend & participate worship? Yes
Lead worship? Yes
Read the bible or lead prayer? Yes
Play in the music band, sing, perform? Yes
Be in leadership? Yes
Preach? Yes
Be on Church Council? Yes
Be baptised or confirmed? Yes
Be married in the building by the minister? Yes
I'm a refugee/migrant/indigenous/second generation can I…
Attend & participate worship? Yes
Lead worship? Yes
Read the bible or lead prayer? Yes
Play in the music band, sing, perform? Yes
Be in leadership? Yes
Preach? Yes
Be on Church Council? Yes
Be baptised or confirmed? Yes
Be married in the building by the minister? Yes
I'm over 60, can I…
Attend & participate worship? Yes
Lead worship? Yes
Read the bible or lead prayer? Yes
Play in the music band, sing, perform? Yes
Be in leadership? Yes
Preach? Yes
Be on Church Council? Yes
Be baptised or confirmed? Yes
Be married in the building by the minister? Yes
I'm a person with a disability, can I…
Attend & participate worship? Yes
Lead worship? Yes
Read the bible or lead prayer? Yes
Play in the music band, sing, perform? Yes
Be in leadership? Yes
Preach? Yes
Be on Church Council? Yes
Be baptised or confirmed? Yes
Be married in the building by the minister? Yes