Girls' Brigade is an international, uniformed, achievement based organisation operating around the globe through local churches. Girls and Leaders are challenged weekly in building relationships with God and others, learning new things and in service to their community. We welcome girls from all walks of life from ages 5-18 years to engage in new experiences and find new opportunities to achieve their full potential.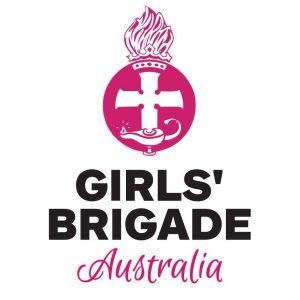 Girls' Brigade Australia exists to glorify God through equipping the girls and young women of Australia with life skills and community awareness, enabling them to build their Christian faith in a safe and secure environment.
Gungahlin Girls Brigade has a long history. Before moving to Gungahlin Uniting, it was under the temporary care and oversight of Wattle Park Uniting Church for nearly 20 years, as 16th Canberra Girls' Brigade. With the move to Gungahlin Uniting Church came a new name, Gungahlin Girls' Brigade.
We have girls from many walks of life attending Gungahlin Girls' Brigade. Some attend a church, some don't, they come from many different places around Australia and the world. Their parents consider Girls' Brigade such an important place for their daughters they bring them back week after week.
Our leaders also come from many places week after week. They attend a mix of our own church, other churches in Gungahlin, or other churches around Canberra. Some attend on company nights while others work for our girls in other ways. All are volunteering their own time. All are committed to working with the girls to bring them into a relationship with Christ and with each other. They hold WWVP cards and are given training in Girls' Brigade leadership, ChildSafe leadership and are responsible to the Gungahlin Uniting Church and to Girls' Brigade Australia.
While Girls' Brigade is a not for profit organisation, there are costs involved. We are a uniformed organisation, and each child is expected to have the simple uniform of a t-shirt and sash, once they are ready to commit to coming to Girls' Brigade. There are also fees which cover insurance, equipment, rent, and consumables.
For more information, check us out on Facebook, call or email us, or pop in on a Wednesday night during school terms, 6:30 to 8pm at the Salvation Army, 104 The Valley Way, Gungahlin (right next door to Gungahlin Uniting Church). We meet at the same time at Gungahlin Boys' Brigade. Try us for a few weeks, obligation free.
Elizabeth Warren
Gungahlin Girls' Brigade Coordinator
0439 879 339
girls.brigade@gungahlinuniting.org