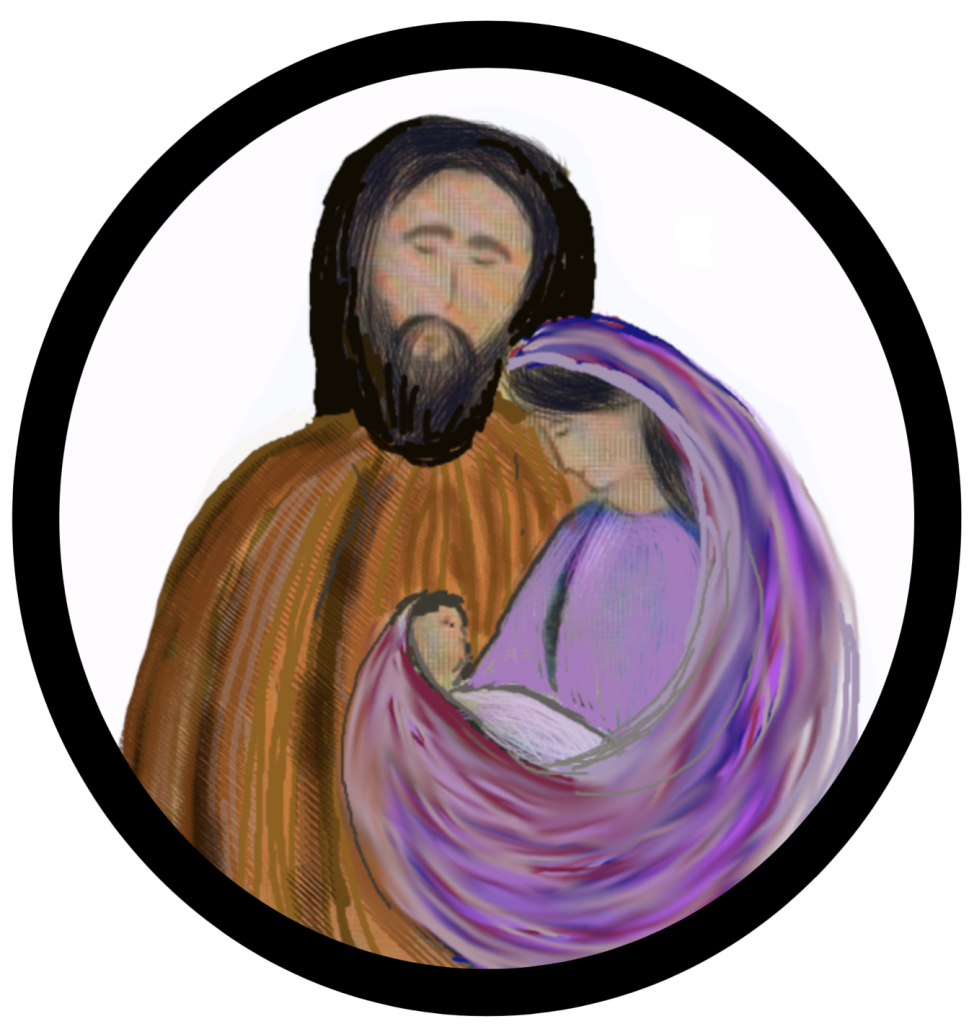 Advent Reflections / Devotions
"Unto Us A Child Is Born"
Ranjini Rebera has developed a number of Advent reflections for GUC over the last few years, this year's reflections are titled "Unto Us A Child Is Born" and can be accessed as a hard copy (available via the church office) or online here.
Songs From A Strange Land by Celia Kemp
Scripture readings, quotes, photographs, poems, cartoons and songs take you from Advent to Epiphany with a particular emphasis on Aboriginal and Torres Strait Islander Christianity, the Australian landscape and Creation theology.
This resource is available as a book and also as a phone app (both Android and iPhone)
Waiting, Accepting, Journeying, Birthing by Sarah Bessey
Guided by the Carmelite themes of Waiting, Accepting, Journeying, and Birthing, this devotional offers readers prayers, scripture, essays, and reflection questions for each candle of Advent as we journey towards Christmas.
Available as a pdf and epub file
Advent Calendars
Tabletop Advent Calendar
For the last couple of years we've created an Advent calendar for our families for them to use over the journey through to Christmas Day.
This year's calendar is a collection of simple, creative, communal conversation starters, videos, crafts and bible readings that anyone can use. Print them out, cut them up, place them at the centre of your table and allow each action to assist you on your Advent journey.
Link: Tabletop Advent Calendar (pdf)
Illustrated Ministry
This particular resource is great for parents and children. Illustrated Ministry is a great group of people in the US who create illustrated art works for people to use in devotion, prayer, meditation and mindfulness. Their Advent Calendar is designed to engage people in actions and
*We have a number of these available in the foyer for people to take home with them and journey through Advent together with family and friends. If you're interested and from another congregation have a chat with your minister about this, or look into buying a single copy for your household.
Link: An Illustrated Advent for Families: Do Not Be Afraid (pdf)
Busted Halo #AdventJolt
Busted Halo are back this year with another great Advent Calendar which you can access online. Their daily #AdventJolt series will be on their Facebook page daily, or on their website: https://advent.bustedhalo.com
Musical Advent Calendar
A couple years ago we curated an Advent Soundtrack, 26 songs to help you travel towards the birth of Jesus. The soundtrack is a public playlist on Youtube now, you can access it here. Perhaps yo might like to listen to one song per day, or create your own playlist and listen to it throughout the season.
Link: https://www.youtube.com/playlist?list=PLtel2h_jV0YIl1ELs1IwgYbnzKgkpNDdb
Advent Photo Challenge
There are a number of great photo challenges throughout Advent, each selecting a word per day and inviting people to participate by adding a photo to their instagram or facebook account that links with the word.
There are a number of Advent Photo Challenges this year, here are three:
Busted Halo's Photo Advent Calendar
*Let me know if you're interested in doing one of these and I can give you access to GUC's Instagram account for Advent