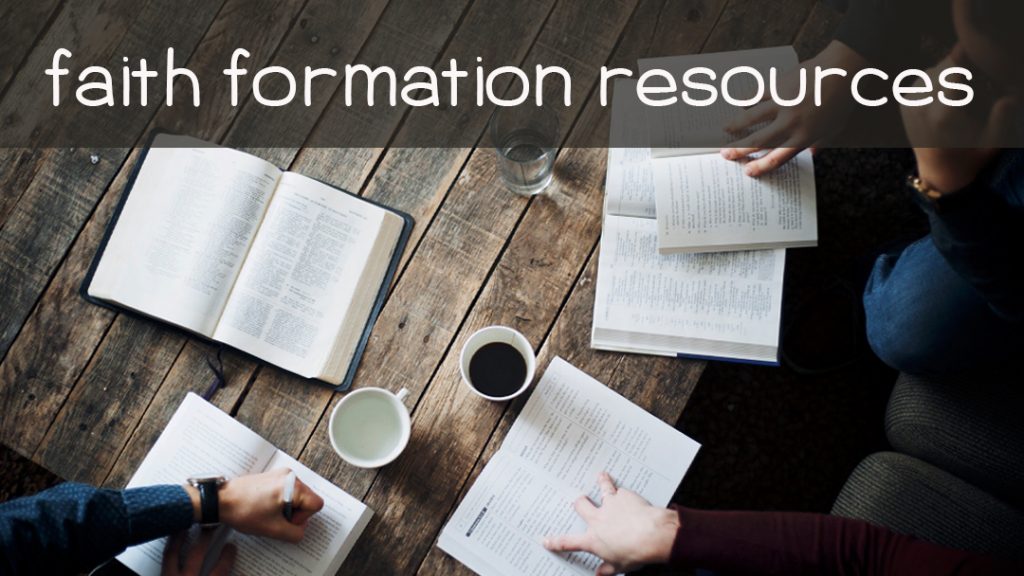 We have curated a great collection of study resources for individual, community, household or group study. The following resources are here for your use, to encourage, stretch, teach and form your faith as disciples of Christ.
We are the Uniting Church – Our Faith series
This six part series of short videos introduces the concepts of Christian faith as understood and practiced in the Uniting Church in Australia, told through the voices of the women and men in a range of ministries.
Link: Our Faith
Grateful, The Transformative Power of Giving Thanks with Diana Butler Bass
Themes: Gratitude, Faith Practices, Prayer, Hospitality, Food, Communion, God, Community, abundance, scarcity, God's Table, Grace, Gifts, Transformation, Hope
Link: Grateful
The Bible Tells Me So with Pete Enns
Themes: Bible, Questions, Story, Reading Scripture, Faith
Link: The Bible Tells Me So
Materiality as Resistance with Walter Brueggemann
Themes: Moral Action, Life, Justice, Faith, Action, Peace, Neighbour, Ethics, Scripture, Discipleship
Link: Materiality As Resistance
On Our Way, Conversations And Practices For Living A Whole Life
Spiritual Practices, Life, Christian Practices, Faith formation, Justice, Mercy, God, money, discernment, friendship, study, living as community, loving our neighbour, doing justice, honouring the body.
Link: On Our Way
A New Family with Rachel Held Evans
Themes: Family, Church, Community, Bible, Mission, Love, God, Acceptance, Hospitality, Liberation, Belief, Doubt, Jesus, Hope, Resurrection
Link: A New Family
Jesus in The New Testament with Rev Dr Sean Winter
Themes: Jesus, Scripture, Gospels, Bible
Link: Jesus In The NT
The Ridiculous Journey, Following A Nobody From Nowhere
Themes: Jesus, Prayer, Justice, Incarnation, Resurrection, Grace, Love, Food, Ministry, Mission, Jesus, Jesus, Jesus, Discipleship.
Link: The Ridiculous Journey
Called To Community, a 6 Week Series On The Role Of The Church
Themes: Discipleship, Mission, Church, Future, Community, Vision, Justice, Call, Vocation, Kingdom of God.
Link: Called To Community
Drawing all Things To God, A Series Around The Life Of Christ
Themes: Jesus, Faith, Life, Gospels, Grace, Gospels, Spirituality, Incarnation, Discipleship, Testimony, Story
Link: Drawing All Things To God
The Psalmist's Cry, A Series On Lament with Walter Brueggemann
Themes: Psalms, Poetry, Song, Lament, Community, Feelings, Healing, Loss, Love
Link: The Psalmist's Cry