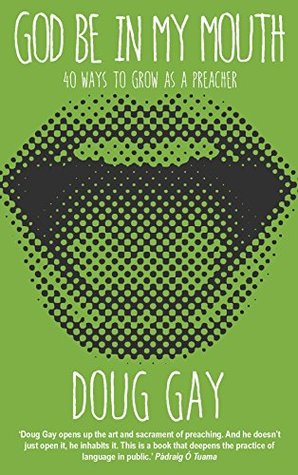 There are a number of great resources available to worship leaders and preachers, we've collated a number of them here to help you in your role.
The Lectionary
At Gungahlin we mostly follow the Revised Common Lectionary, a selection of readings that flow through the years allowing us space to hear the scriptures and journey through the liturgical year.
Lectionary Podcasts:
By The Well is a new Australian podcast with Fran Barber and Robyn Whitaker. The podcast often invites speakers, preachers, theologians and teachers in to help explore the readings in the week's lectionary.
BTW has quickly become an invaluable resource to preachers and teachers everywhere.
Sermon Brainwave is a conversational podcast with Rolf Jacobson, Karoline Lewis, Joy J. Moore, and Matt Skinner. Each week the four educators present the scripture readings and share how they would approach the week's readings.
Sermon Brainwave has been going for many years, long enough for you to go back through the years and listen to previous episodes the same readings. It also is a part of the Working Preacher website which has written articles on readings and themes for preachers to use as inspiration.
Pulpit Fiction is hosted by Robb and Eric who curate a podcast with guest presenters who reflect on the readings from the Hebrew Scriptures, including the Psalms while they discuss how they connect with the Gospel and Epistle readings for the week.
The podcast has been gong since 2013, so has a few years under its belt with multiple episodes and show notes available to help you with exploring the bible.
Mark Beresford (Mosaic Baptist Gungahlin) and Darren Wright (Gungahlin Uniting) have been releasing a audio recording for a few weeks, it isn't a "podcast" yet, we're just getting ourselves into the pattern of meeting and talking but you can access the recordings here
The Strangely Warmed podcast comes from the people behind Crackers and Grapejuice, Taylor Mertins engages with the readings from the Revised Common Lectionary without staled glass language.
The Tea With Two Revs podcast is a project of Rev Ann Key and Rev Amanda Nicholas reflecting on the readings from the Revised Common Lectionary. This podcast is based around our weekly preaching preparation and practice. Join us each week as we share a cuppa and a chat about what is coming up.
Music Selection
If you're using the lectionary readings for the week there are some great websites that offer song suggestions. These sites also allow for theme search and scripture search.
Before setting songs it is always helpful to ask the music team if they know a particular hymn or song, or if there's enough time to learn it.
Websites:
Liturgy & Worship Resources:
Books/Resources
There are some great books that are helpful in sermon & Worship preparation and in helping people think about preaching and teaching, here are a few.